Please direct inquiries to:
MACPHERSON ARCHITECTS INC / 2MA
617 ADAMS STREET
TOLEDO, OHIO 43604
419.243.8145
2MA@2MARCHITECTS.COM
Like us on Facebook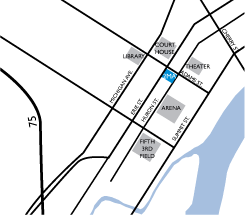 EMPLOYMENT
MacPherson Architects Inc / 2MA believes in hiring a team of highly skilled individuals who demonstrate a passion for their profession and their community. We look beyond project-specific needs with an eye toward long term planning and seek candidates who are both technically proficient, and demonstrate an appreciation of architecture, design, and exploration.
We are always interested in reviewing potential employees' credentials and how they may engage in our practice. Please feel free to send your resume to us for consideration.